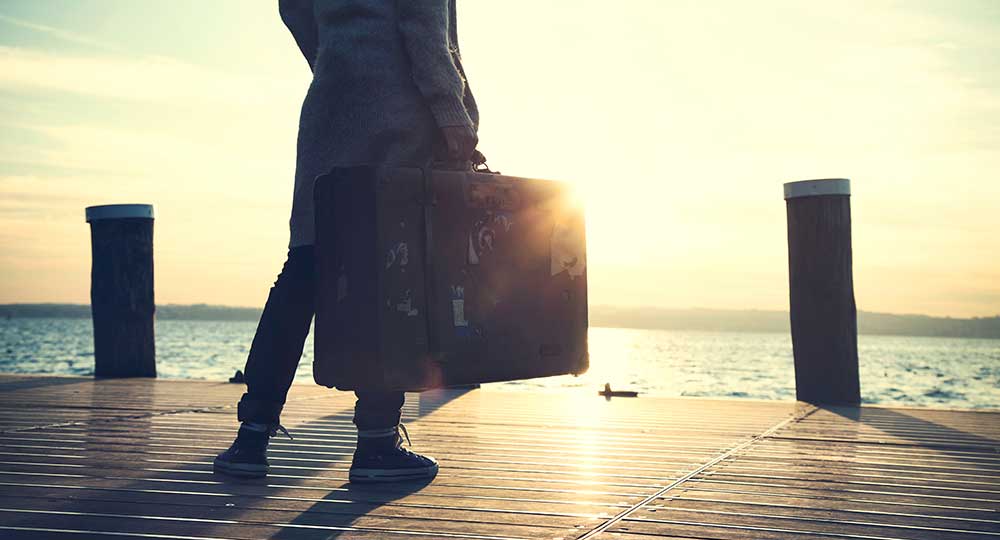 In Malaysia, the law only provides entitlement to leave from work for those on low incomes, or who do manual work. For other employees, on higher incomes in a non-manual role, their leave arrangements are dictated by their contract of employment.
The law (as set out in the Employment Act 1955), defines an employee as a manual worker, regardless of wage, or employees on a low wage, such as those not earning more than RM2,000. The Act lists different kinds of leave entitlements, such as sick leave, maternity leave and holiday leave, along with other optional types of leave.
Knowledge of the law around entitlement to leave is important in Malaysia, because anyone earning more than RM2,000 must rely on the terms of their employment contract to understand their leave entitlement, and ensure the provisions in it are equal to or better than the ones enshrined in law.
The Types of Leave in the Employment Act 1955
The 1955 provides for different kinds of entitlement to leave from work:
Sick leave
Public holidays
Annual leave
Maternity leave
Optional leave entitlements
There is an option to request unpaid leave if an employee has used up their other forms of leave but still need to be absent from work for personal reasons. This will be granted at the discretion of the employer.
Sick leave
In Malaysia, the number of paid sick days an employee is entitled to will depend on their length of service in that role. For sickness not requiring admission to hospital, the entitlement is as follows:
Employed for 1-2 years: 14 days per year
Employed for 2-5 years: 18 days per year
Employed for more than 5 years: 22 days per year
A medical practitioner, medical officer or dental surgeon must confirm the illness. The sick employee should inform their employers within 48 hours of starting their leave, otherwise they risk being deemed absent from work without reasonable excuse.
For more serious sickness which requires admission to hospital, an employee is entitled to a total of 60 days of paid sick leave, notwithstanding their length of service.
Public holidays
The law grants a paid holiday to every employee on the 11 days of public holiday held each year in Malaysia. As well as this, authorities in Malaysia have the power to grant further public holidays by virtue of the Holidays Act 1951. For example, in July 2019, an extra holiday was held to mark the coronation of the Yang di-Pertuan Agong Al-Sultan Abdullah Ri'ayatuddin Al-Mustafa Billah Shah.
Where business needs prevent an employer granting leave on a public holiday, they should give a different day as leave in substitution. Likewise, if an employee is on sick leave or annual leave during a public holiday, the employer must give another day as leave to that employee.
Annual leave
An employee's entitlement to paid annual leave will depend on the length of time they have been in their job, as follows:
Worked 1-2 years in their role: 8 days per year
Worked 2-5 years in their role: 12 days per year
Worked more than 5 years in their role: 16 days per year.
Anyone who has held their role for less than a year will not be entitled to annual leave. However, if they leave the company then their allowance will be pro-rated. For instance, a member of staff who has worked at a company for 6 months and then leaves will be entitled to 4 days of paid annual leave.
Note that the right for paid annual leave is waived by law in the case of employees who were absent without permission or good reason from work, if the absence was for more than 10% of working time.
Maternity leave
Pregnant women are entitled to paid leave by law. The Employment Act 1955 states that a female employee in the private sector should get a total of 98 consecutive days' maternity leave. Female public sector workers will get 90 days. The break cannot begin sooner than 30 days before or later than the day after the due date.
The Budget in 2020 proposed to make private and public sector maternity allowances equal, from 2021 onwards. The Human Resources Ministry of Malaysia will take action against employers who do not follow this change to the law.
Optional leave
There are other types of leave in Malaysia, in addition to the compulsory ones listed above. These are usually unpaid and given at the employer's discretion. They include:
Marriage leave: 1-3 days usually
Study leave: an employer can grant a period of leave to be used for training or exams
Compassionate or bereavement leave: 1-3 days usually
Paternity leave: in the (public sector the entitlement for paternity leave is 7 days, provided under the Pekeliling Perkhidmatan Bilangan 9 Tahun 2002). In the private sector there is no paid paternity leave and employees must take unpaid leave. However, this may be subject to change in the future.
Other things to consider
Even though an upper wage limit is set by law in order to define an employee in Malaysia, it doesn't mean that there are no legal provisions to help you if you earn more than RM2,000.
If an employee has a dispute with their employer, a complaint can be filed under the Industrial Relations Act, the law which covers contracts of employment and dismissals. However, as this Act doesn't provide entitlement to leave, such terms will be subject to approval in the employment contract.
Note also that the Employment Act 1955 only applies to cases in the Labuan Federal Territory or the Malaysian Peninsula. Employment law in Sarawak and Sabah is regulated by corresponding labor rules, so those working in these regions should consult these alternate sources.
Summary
There are various types of paid leave entitlement in Malaysia, given by law. A person is only considered an employee by law if they are a manual worker, or they earn less than RM2,000 per month. For all other workers, their leave entitlement is defined by their employment contract.
Therefore, it is useful to know the law around paid entitlement to leave in Malaysia to ensure that the terms in your contract of employment are equally as good or even better than those given by law. You may wish to speak to a lawyer who can advise you on your employment contract and the possible scenarios that apply to your leave entitlement.